abrasive corn
abrasive corn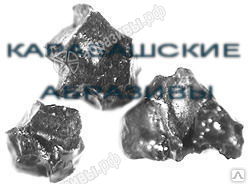 Seller:

Karabashskiy abrazivnyi zavod
Manufacturer:
KARABASH ABRASIVE PLANT, Russia

справочник
Description: Kupershlac (abrasive powder)production of LLC «Karabashsky Abrasives», which is used for anticorrosion protection, construction, ship-repair of surface preparation. Material known as: sandblasting sand, grinding grain, mineral fraction. Used as an abrasive in the sandblasting, абразивоструйных, blasting, injection devices for blast cleaning of the surface. Abrasive quickly remove the old coating, mill scale, prepares metal painting, removes destroyed, thawed areas during repairs.
Other goods and services from «Karabashskiy abrazivnyi zavod»
Manufacturer:

KARABASH ABRASIVE PLANT

Russia

Manufacturer:

KARABASH ABRASIVE PLANT

Russia

Manufacturer:

KARABASH ABRASIVE PLANT

Russia
Do you like the article? Tell your friends and colleagues