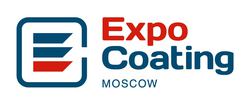 23.10.2018 - 25.10.2018
Activities
Venue: Moscow, IEC "Crocus Expo"
Organizer: Company PRIMEXPO, part of ITE Group of companies
Date: 23.10.2018
Date to: 25.10.2018
ExpoCoating Moscow - Russia's only international specialized exhibition of technologies, equipment and materials for surface treatment and coating of metals, alloys, plastics, wood, ceramic materials and concrete.
Sections:
Equipment, technologies and materials for galvanic production
Specialized exposition of equipment, technologies, tools and materials for grinding and abrasive processing of the surface.
Paint materials and equipment for paint shops
Equipment and materials for industrial cleaning and surface preparation
Equipment for wastewater and water treatment
Equipment for vacuum coating application
Services for the application of coatings chemical resistant pumps
The key event of the business program of the exhibition will be scientific-practical conference "Coatings and surface treatment".
Visitors to the exhibition – manufacturing and service organizations from various industries, including: aviation, automotive industry, aerospace industry, military industry, railway engineering, railway engineering, robotics, agricultural machinery, power machinery, heavy machinery, machine tools, shipbuilding and repair, electronics, microelectronics, and others.
The Exhibition ExpoCoating Moscow once again was held simultaneously with the international industrial exhibitions NDT Russia, Testing & Control, PCVExpo, FastTec, Mashex Moscow, Power Electronics, and HEAT&POWER. More than 9 000 specialists visited the hall, which hosted the exhibition ExpoCoating Moscow. C exposure of all 8 exhibitions reviewed 15 800 people.
In 2018, the exhibition ExpoCoating Moscow will be held from 23 to 25 October in Moscow, IEC «the Crocus».