Abrasive block 100*75*25 P60
Abrasive block 100*75*25 P60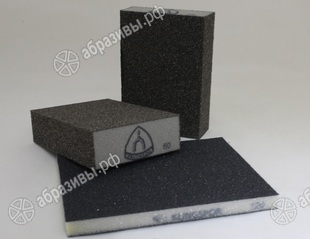 Seller:

Abrasivekomplekt Ekaterinburg
Manufacturer:
KLINGSPOR , United Kingdom

справочник
Description: For hand sanding of wood, varnish, putty proposed to use an abrasive sponge with four-sided filling abrasive grain (aluminum oxide). High resistance to rupture and compression. Grain sponge beautifully kept on the surface by the intense grinding. If necessary, the sponge can be rinsed with warm water.
Other goods and services from «Abrasivekomplekt Ekaterinburg»
Manufacturer:

LESSMANN

Germany

Manufacturer:

LESSMANN

Germany

Manufacturer:

KLINGSPOR

Poland

Manufacturer:

KLINGSPOR

Germany

Manufacturer:

KLINGSPOR

Germany
Do you like the article? Tell your friends and colleagues