a Division of Power tools Ltd . " Robert Bosch" 14 June 2012 will hold a " Regional Dealer Summit 2012" in Moscow on the territory of the all-Russian exhibition centre (pavilion. №69).
the Company Robert Bosch is not the first year organizes for its dealers similar event with the purpose of maintenance of relationships and increasing the competitiveness of their products.. The aim of the event is to introduce the partners with new types of household and professional electric tools, tooling, garden equipment, measuring equipment, and of course with the new abrasive tools of firm Bosch.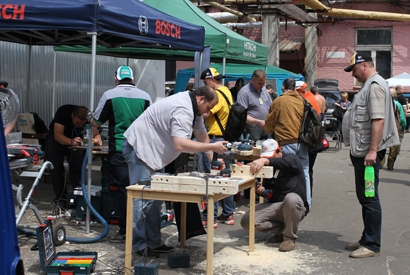 a New line of abrasive tools Bosch has appeared relatively recently. The company Bosch has bought one of the best European manufacturers of abrasive tools on a flexible basis SIA (Switzerland). Every year the standard directory abrasives Bosch is supplemented with new types of instruments..
the popularity of this event grows from year to year. In 2012, many companies have confirmed their intention to participate in the summit. Because it is possible to learn a lot of new, useful for business development, support of company Bosch for the successful sale of the instruments. To share experience with colleagues, as well as hold negotiations with the first persons of the company Robert Bosch.. Official information about the " the Regional Dealer of the Summit 2012" You can find on official site of the company.