Abrasive mop disc KLT1 125*22 R 36 (no. 50)
Abrasive mop disc KLT1 125*22 R 36 (no. 50)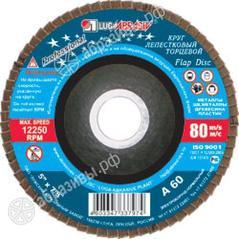 Seller:

North-west Trading house
Manufacturer:
LUGA ABRAZIVE , Russia

справочник
Description: Abrasive mop disc KLT1 125*22 R 36 (no. 50) with direct plate of glass fiber suitable for Stripping of the weld and the metal surface. Long tool life and the big eat the processed material. Are wholesale prices, request a price list on the mail imarket@sztd.ru and get your personal discount! Price: 33,22 R.
Other goods and services from «North-west Trading house»
Manufacturer:

LUGA ABRAZIVE

Russia

Manufacturer:

LUGA ABRAZIVE

Russia

Manufacturer:

LUGA ABRAZIVE

Russia

Manufacturer:

LUGA ABRAZIVE

Russia

Manufacturer:

LUGA ABRAZIVE

Russia
Do you like the article? Tell your friends and colleagues