Grinding wheel PP 125*16*12.7 25A Luga Abrasive
Grinding wheel PP 125*16*12.7 25A Luga Abrasive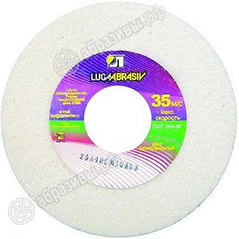 Seller:

North-west Trading house
Manufacturer:
LUGA ABRAZIVE , Russia

справочник
Description: Grinding wheel PP 125*16*12.7 25A Luga Abrasive has good заточными properties. This model range is presented in the big assortment. Are wholesale prices, request a price list on the mail imarket@sztd.ru and get your personal discount! Price: age of 65.17 R.
Other goods and services from «North-west Trading house»
Manufacturer:

LUGA ABRAZIVE

Russia

Manufacturer:

LUGA ABRAZIVE

Russia

Manufacturer:

LUGA ABRAZIVE

Russia

Manufacturer:

LUGA ABRAZIVE

Russia

Manufacturer:

LUGA ABRAZIVE

Russia
Do you like the article? Tell your friends and colleagues